I have mixed feelings about it, but my full-time housewife status is likely to be a-changing soon here... A few months ago I applied for a freelance copyediting job, one of a million other jobs I've applied for. I promptly forgot all about it. Well, last week I got an email saying I'd been moved to the "next level" and they sent me editing tests. I sat down to do them and have to admit I enjoyed it. It's been a while since I'd been able to really stretch my editing muscles, and it felt good. I sent the tests off, confident I'd aced them, but apprehensive because, well, things just haven't gone as planned these past few months. But the more I thought about it, the more I liked the idea. I began to fantasize about heading off to the coffee shop to work, picturing myself in a leather trench coat with cute yellow heels and my new personal laptop (none of which I have). I reminded myself how often I am sick, and how often I am sick for days on end, and how that just doesn't fly in an office. I researched the company and it seemed legit. I began to get pretty attached to the idea. But I was still nervous. Well, I came home from working at the toy store Thursday afternoon, and I had an email from them. "Congrats! You've been approved!" It was pretty anti-climactic actually, but still, good news!

I haven't officially started, but I've gone in and created my online profile (I had to write a bio -- eep!). I set up my payment account. Filled out my tax forms. Read (well, mostly read) the 56-page introductory document. I read (ok ok skimmed) the 10 different style guides for the different types of articles. The downside is that the company uses AP style, which is newspaper style, which is my nemesis. No serial commas? How will I do it?? Ahhhhh!!! That panic has mostly passed, but it's been years since I've worked with AP, so I want to breeze through that before I get started. So I think Monday is the day. The cool thing is that I can work as little or as much (so they say, still waiting for confirmation on the how much is as much!) as I want, whenever and wherever I want, which leaves flexibility for me to look into other freelance projects, or even another part-time job (I applied at the library recently). The work itself is for Demand Studios, which provides content to web clients like Youtube, trail.com, livestrong.com, and Golflink. How-tos, Abouts, Strategy, those are the kind of "articles" I'll be editing. And the fun thing is that in my online profile, I was able to select my "expertise" areas, and those types of articles will automatically route into my editing queue. Right now there are articles about Mexican holiday costumes, Valentine gifts for teen boys, how to collect rubber stamps, a few about new medical drugs... I'm actually excited to get started. AFTER I brush up. Must repeat over and over... no serial comma no serial comma no serial comma........

In related news, on the VERY same day, Mr. Wandercraft, my dear friend Matt, also got a job! Three cheers and a million hugs to Matt and Sara -- wish I could be there to celebrate with you. August 13 is our lucky day! :) Sending you love and California rolls.

In other housewifey news, I just finished Keeping the House.


It covers three generations of a prominent family in small Midwestern town, the history unraveling through the eyes of a 1950s housewife who moves to town and falls in love with their old abandoned house. I love a good family saga, with mystery, of course, and this had some humor too, as Dolly (the housewife) tries to follow the advice of books and magazines of the time about how to be a good wife. My favorite part about that whole bit is that for the first two years of marriage, she tracked her daily menus on a calendar, with the goal of only repeating recipes x amount of times in one year. And can you imagine getting up every morning and fixing your husband breakfast before he went to work? HA!!! Anyway, I absolutely loved every second of this, and I think you all would too. So go get it. Now. (I promise I will return it to the library tomorrow even!)

And finally, a must-do suggestion for my AA peeps (and thanks for the tip,

Observer

). Last night, courtesy of the University of Michigan Student Astronomical Society, we were treated to a free show at the Angell Hall planetarium and access to the rooftop observatory. Open from 10 to 12 pm, planetarium shows run every 15 minutes or so, but if you go, go early (and on the nose). We missed the first showings but made it into the 10:45 show with maybe 15 other people. When we came out, there were at least 50 people milling about waiting for the 11 show. The show is given by an astrology student, so it was lighthearted and fun, and interactive -- and only slightly annoying when the yahoo next to us called Jupiter "Juniper," the North Star the "Shore Star," wanted to know

exactly

what was meant by "collision course," and couldn't believe the poor kid didn't know why the surface of the ceiling was just so.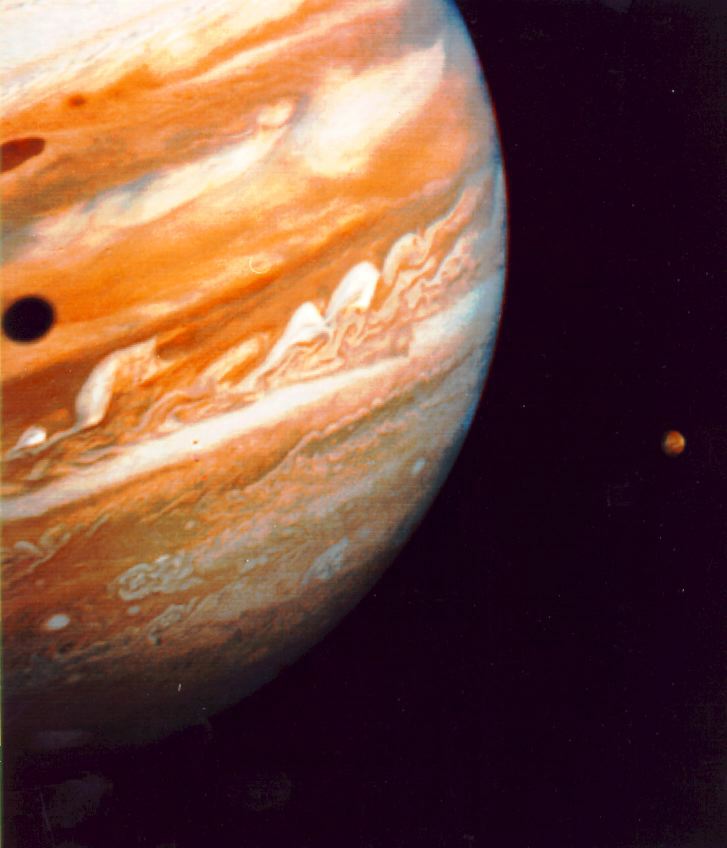 Afterward we headed for the roof and got to look through the telescopes at Jupiter and the tail of the big dipper. We were
all
briefly transfixed by a gaggle of balloons that floated by; it took the astrology kids far too long to accept that they were balloons, not birds, and we got a good laugh over the whole thing. A lovely evening, for free -- keep an eye on the schedule for upcoming open houses.

Oh good. Brad is done watching

Whale Wars

so I can get back to enjoying my Saturday night with him. :)