Last night, Brad and I met Doug and Melissa at the new Book Cadillac Hotel for dinner at Michael Symon's Roast. Funny story: I spoke to Larry before we left, and he said he'd taken his cousin to prom there in 1970 or so, right before they closed it. I tried to picture Larry there in his powder blue suit as we entered the newly renovated hotel. Anyway, I called like three weeks ago to make reservations, and 8:30 was the only availability -- and it was still packed when we left around 10:30 or so. Go Detroit!

I hadn't actually read the restaurant website before we went, just enough to know it was basically about meat and, specifically, pigs... So I was pretty surprised to see it's a trendy little (well, not little, it's huge) place. I guess I expected something a little more up north... Ha! But it was really nice, expectations aside, and we got a nice roomy booth near the bar and wine room. Since we're right there... Might as well order up some wine, right? Melissa and I split a bottle of Riesling, and Brad and Doug split a bottle of the most peppery Shiraz I've ever tried.

While I'm typically not a big meat and steak kinda gal, I was pleasantly surprised by the menu selection. When we went to Tom Colicchio's Craftsteak in Vegas, I went in knowing it was mostly meat, and it was, and pretty standard fare at that. But at Roast, we found stuff I've never seen on a menu before. Including a daily roast beast special, which is actually roasting on a spit in the main dining room.


For starters, we decided on the crispy chicken livers with soft polenta and mushrooms. I know I know... But Doug was game to share them with me, so we ordered them up. It was a toss up between those and the beef cheek pierogie. Other starters included stuffed peppers, roasted marrow, crispy fresh bacon... Anyway, the livers came, and, weirdly enough, they taste exactly how they smell. They elicited a flat-out "YUCK!" from Melissa and Brad ("That just ruined my whole dinner!"), while Doug loved 'em and I thought the were ok. They were super tinny but I ate my whole half, so I must have liked them enough. While glad I tried something new, I don't know that I would order them again.


Main course time! Melissa went with the filet, Doug the roast beast special (pulled pork), Brad the strip steak, and I went with the asldfkjbdslsdfjk. Yep! The asldkfjdfgh! :)

(ok, ok, I ordered the veal. I know it is so wrong, but I really have enjoyed veal in many other dishes before so I thought I'd try a full-on veal steak.)

While I can't speak for everyone else specifically, my asldkjblkd was pretty tasty! It was steakier than I expected, but it was so tender, and even the fat just melted in my mouth. I also had a side of spinach and feta au gratin. Yum. I tried out Brad's whipped potatoes and they did not disappoint, either. But like I said, lots of tantalizing options on the menu, like braised lamb shank, venison chop, and even three fish options for any veggies out there (and my new favorite, roasted beet salad with goat cheese, walnuts, and watercress). AND there is a mac and cheese side with goat cheese. Next time...

Dessert time! I pawned a good chunk of my steak off on Doug, so I had plenty of room for something sweet. Brad and I decided on "beer and pretzels" -- Guinness ice cream with caramel and chocolate-covered pretzels. It was delicious! (We discovered the yum factor of Guinness ice cream and hot sauce at Conor's a few weeks ago.) We also decided to treat ourselves to a dessert drink, so he ordered a glass of his new most favoritest drink ever, port, and I decided to try out the orange muscat (which the waiter assured me was like muscato, but with a hint of orange [well, duh!]). It was delicious!!! I must find this for my ever-expanding wine collection...



So final assessment? A lovely place for a nice dinner with friends, and it's always fun to get out of town for an evening. While no one was totally blown away by their meal, everyone agreed it was tasty, and there are so many more things on the menu I want to try, so I definitely hope to go back sometime soon. I would recommend it, fo sho.

Quick aside -- afterward, we headed upstairs to the hotel bar, which was totally overrun by black tie attendees of a Wayne State election reception that had been held downstairs in one of the ballrooms. Oh yeah, and Ernie Hudson, too.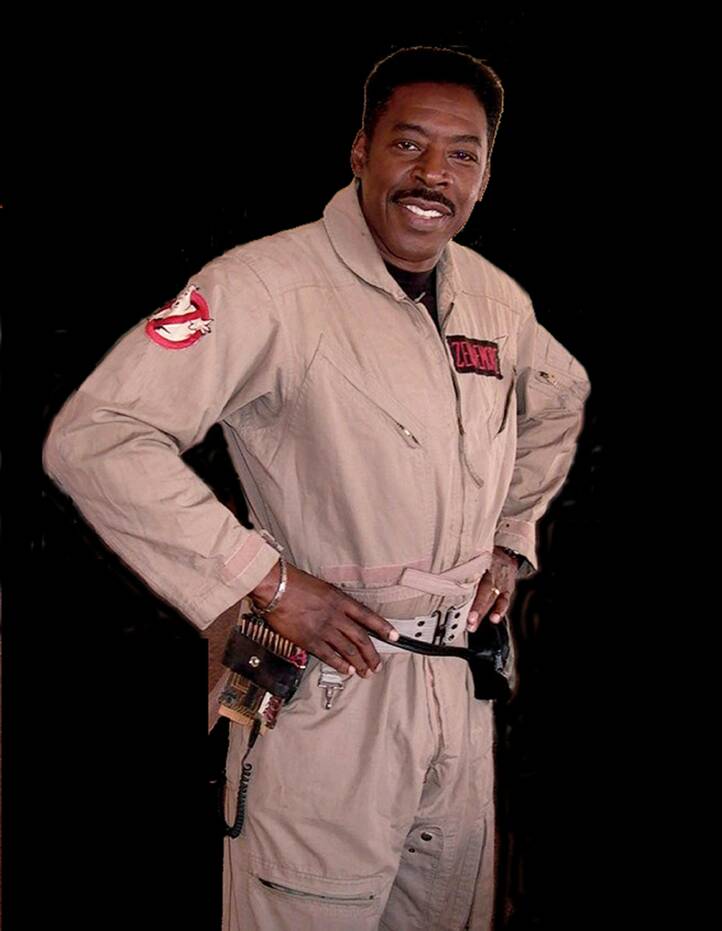 Who ya gonna call?


Turns out he's a WSU grad (go Eagles!), but why he was attending this event (in jeans and a tee shirt, no less) is beyond me. Regardless, we were sitting about two feet away from him, and I was quite pleased to oogle my first celebrity, even if I didn't get a chance to run up and yell "OMG! I love

Oz

!" In between stares and giggles, we enjoyed a final nightcap together.