Have I not said how much I love the holiday season yet?? I can't get enough. I just love how warm and cozy everything feels this time of year, how hopeful everything seems, if only for a few weeks, and I certainly love a little sparkle here and there. So here's a little more of our holiday sparkle for you to enjoy.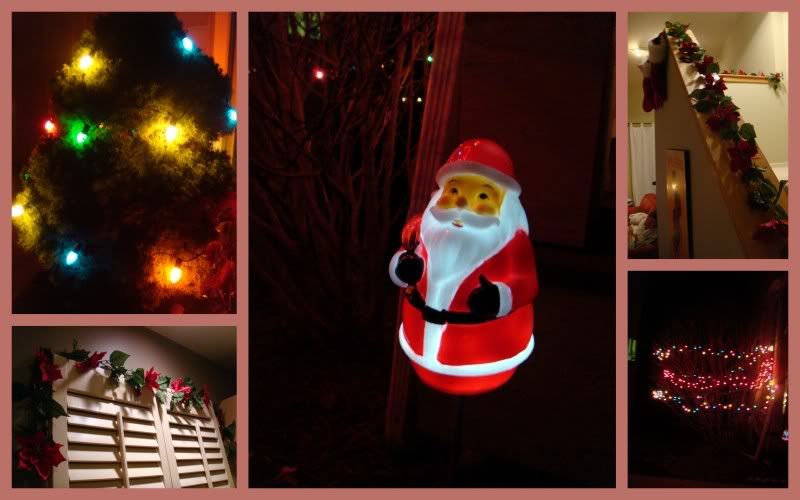 **That's my first ever attempt at stringing lights outside. What a pain in the butt!! I'm not tall enough, half the lights don't work... Somehow half a string is blinking... But I think it looks ok enough.**

***I also just re-discovered the collage option on Picasa. Expect to see more in the near future.***



Treat of the Week

: Meijer brand candy cane chocolate sandwich cookies. Now, perhaps there is a brand-name version of these, but I just happened to spot these guys on my way to the checkout within a holiday cookie display. I thought, eh, worth a shot. OMG. Am I so glad I did. These might be the best cookies I've ever had. Like a thin mint, but also like an Oreo... Highly recommended, and I will certainly be stocking up on these before they get pulled off the shelves.